Punch Out The Other Team, While Wearing
Custom Baseball Caps In UK
Caps Company UK is the only online store Britons turn to when they need custom-made baseball hats per their precise design requirements. Create your own baseball cap with us, today!
We Offer Exciting Customization Opportunities For Baseball Hats In UK
Trust us, when we say 'custom baseball caps' – we really mean it! From having customized embroidery on it to having printed designs and even personalized patches – we can do it all for you.
Who said you need to break your bank? We offer lowest-cost custom baseball caps!
Grab your custom baseball caps at your doorstep at absolute $0 shipping charges.
We can make your jaws drop by revealing the levels of customization offered by us.
Design approval is taken from the client before final production for their assurance.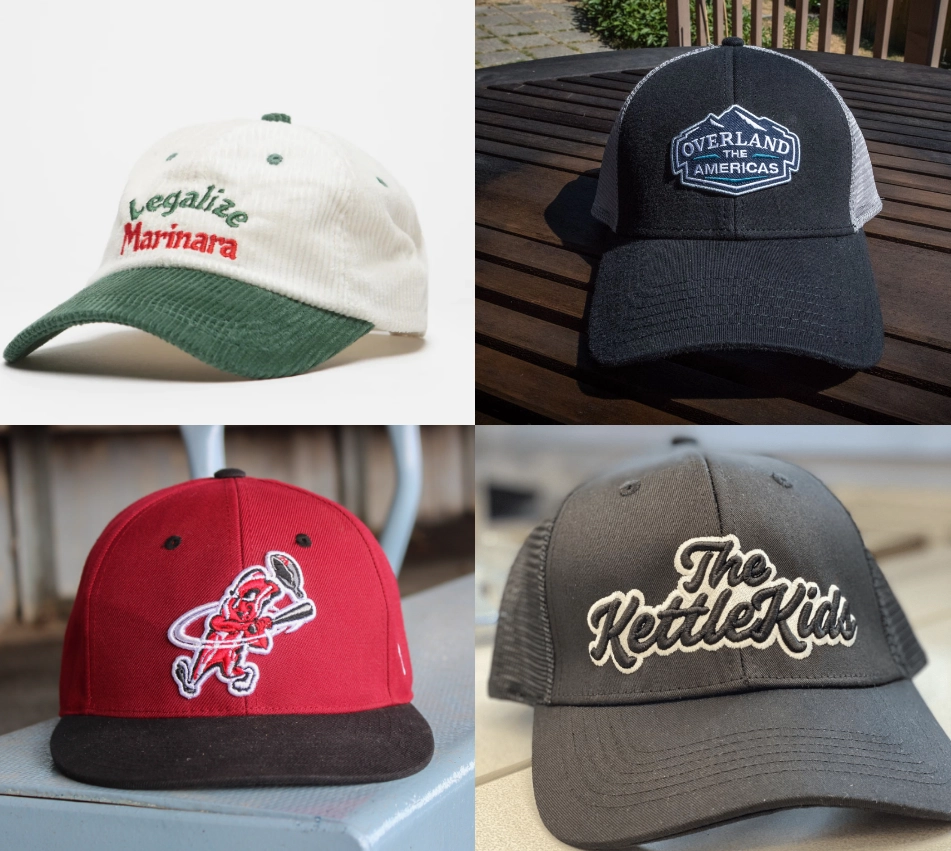 Pick Any Fabric For Your Awesomely Custom-Designed Baseball Cap
Striking a perfect balance between aesthetics and practicality is important, and we help our customers to make the right choice. Following are the popularly picked fabrics for hats, and you might also like any of them:
A solid color wool baseball hat for men and women never fails to entice the wearer! Although people only related wool with knitted hats, that's no longer the case.
Known for insulation and cushioning capabilities, polyester is the top-used material for custom baseball hats. Plus, it's stretchable, making it an ideal material for hats.
Lycra and Rubber made to this list for their stretch-fit abilities! You might be surprised that these fabrics are mostly in-demand by our valuable customers these days.
Want something water resistant with glossy and impressive touch? Nylon custom baseball hats are what you are looking for! They tick all the mentioned requirements.
Custom Baseball Cap Maker That'S Known By Every Brand In UK
Be it a startup, a huge firm with thousands of employees, or a reseller in UK, all of them turn to us for custom-made baseball caps. Take a look at our clients:
Your Stunning Personalized Baseball Caps Is Just 3 Steps Away!
Be it a custom baseball hat with embroidery, baseball caps with a logo, or a personalized design, we, as a leading baseball hat creators, can manage it all! Here's how we do it: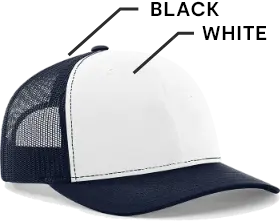 Select the size, color, and other specifications and show us your design. Make the advance payment, and you'll have your order confirmed! Want to see a layout before order confirmation? We can do that as well.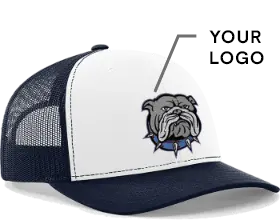 Share Your Valuable Feedback
Considering your brief, we will turn your requirements into pixels and send you for approval. You can share your feedback, can change the colours and play around the design until you are fully satisfied (edits are free).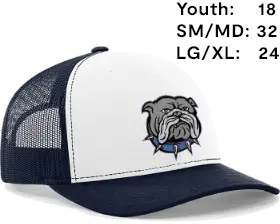 Let'S Get The Real Work Done
Approved the design? Great! The skilled baseball hat creators here will turn your baseball cap custom design into a tangible hat within weeks. You'll have your hands on them within 18 to 20 days after the design approval.
'I Haven'T Seen Such Phenomenal Baseball Caps In UK' – Words By A Client!
Britons raves for our custom-made baseball caps, and prove is in reviews dropped by them. Have a look at the testimonials, and we are sure, you'll be one of them very soon.
Are you guys for real? Such soft and creatively custom design baseball caps you guys delivered to me. I am seriously a fan of yours now.
Great quality, perfect pricing!!! Every time I hire you baseball cap custom embroidery, you guys never disappoint.
Order received. I am so much happy with the quality of baseball cap logo design that is delivered by you. It is superb service.
I was looking for baseball caps near me and then I found them. They design baseball cap online and delivered to me on time.
Very professional and affordable baseball cap designer I have ever seen. The quality of baseball caps is exceptional.
Design Stylish And Eye-Appealing Custom-Made Baseball Caps In UK
We have been trading for over a decade and have satisfied thousands of creative instincts by designing exceptional custom embroidered baseball caps in the UK. We can do it all for you if you need a printed, engraved, or patch-attached personalized baseball cap.
Custom-Printed Baseball Caps In UK That Relies Entirely On Your Imagination
At CapsCompany.co.uk, we offer you complete control to make your baseball hat! From choosing any cap style to the design, text, and everything else, it relies entirely on your imagination. Our custom-made baseball caps can include designing on the front, back, side, bill or any part of the headwear.
For us, standards and quality are extremely important. For that, we use ultra-modern equipment and top-quality fabric for manufacturing baseball caps for men and women. The baseball cap designers here are capable enough to grasp any concept and turn that into a custom-made baseball hat! Try us today.
Always Stay In Front Of Your Target Market With Custom Baseball Caps In UK
While your competitor struggles to land a spot in the market, you can sprint ahead in the completion by distributing personalized baseball caps to your audience. Baseball caps with company logos are the simplest yet most effective way to get your brand in the limelight without breaking the bank.
Not just the brand logo but personalized baseball hats with slogans or campaign taglines are very popular these days in London. On the other hand, personalized baseball caps with a company logo can be an easy ticket if you want to make a long-lasting impact in the market. They are versatile and practical.
Beautiful & Low-Cost Custom Embroidered Caps – Who Doesn'T Like Saving Money?
Who said beautiful custom embroidered caps couldn't be light on pocket? We break that myth by providing low-cost baseball caps in London and other parts of UK like England, Ireland, Belfast, Scotland, Edinburgh, Wales, Cardiff, Britain, Liverpool, Edinburgh, Manchester and Bristol, Birmingham. Our company help you save bucks to the maximum.
Plus, our minimum requirement for orders is very low. Unlike other custom baseball cap makers, we don't expect customers to overspend for a quantity that's not needed. Plus, the delivery time matters to us. We offer the customers the fastest delivery so they don't have to wait forever. The average turnaround is 18 to 20 days after design approval.
State Of Art Baseball Cap Designer In Uk – Features That Make Us #1 In The UK
Our team of professional manufacturers and baseball cap designers makes us stand tallest in the industry. The designers turn ideas into pixels and don't mind adding their own kick to the customer's design. This unleashes the full potential of the customer's design. And just in case the customer isn't happy with the design, we make free edits.
So overall, with us, it's a win-win situation. Since we operate online, you don't have to hustle to find the best baseball cap embroidery near me. That's because we have headquarters in London, and yet we can dispatch orders to every part of the world. You just have to put your trust in our custom-made baseball caps and leave the rest to us.